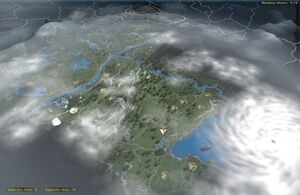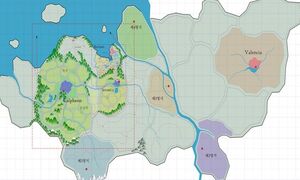 The world in Black Desert is seamless without any loading screens. Each region of the world has its own climate and weather which affect available activities in the area. For instance, in a desert area the player can encounter sandstorms, while in water there is a chance of running into a hurricane.
There are two main nations in the world: The Calpheon Republic and the Valencia Kingdom. Each nation has its own view on how the discovery of the Black Stones in the Black Desert should be handled.
When entering the Valencia region certain areas will render your map unusable.